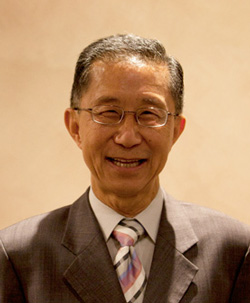 Welcome to the new website of the China Business Network of South Australia Inc. (CBNSA). At the 3rd anniversary of the launch by the Premier, we are very pleased to re-introduce CBNSA to you through this new webpage. I hope it will provide you, our members and readers more up to date information about our activities and easier communication between members and the Management Committee.
In the past three (3) years CBNSA has delivered many activities/functions, including business seminars, networking functions, social gatherings and information briefings. We have hosted functions for our members to meet visiting Chinese delegations and supported SA Government initiative to develop opportunities for local businesses to access the China market. CBNSA has become one of the most active business associations involved in promoting business with China in South Australia. We also support local charity through social events. Our membership has increased very rapidly. Two hundred seventy members and guests attended our 2015 Chinese New Year function at the CitiZen Chinese Restaurant. Special guests included the Hon Jay Weatherill, Premier, Minister Martin Hamilton-Smith and Minister Counsellor Rao Hongwei from the Chinese Embassy.
As a not-for-profit community organization CBNSA relies on members financial support and sponsorship. I would like to acknowledge and thank the support of ANZ (Platinum Sponsor) since 2012 and of Cathay Pacific Airline (Gold Sponsor) and take this opportunity to welcome our new sponsors, Tranquil Travel, DG Real Estate, Orchid Wine and DMAW Lawyers.
I invite those of you who are currently not a member to join CBNSA, if you are doing business with China or would like to develop business links with China or with local Chinese.
'Be inspired, learn something new, and meet South Australians doing business with China.'
Dr Alfred Huang AM
Founder and Former President, CBNSA
Former Lord Mayor of Adelaide