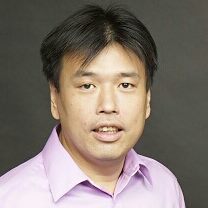 Chair, Marketing & Media Subcommittee
Andrew is the Owner/Director for a few businesses including GoDigital Australia (IT consultation for SMEs), CS-II Australia (Importer & Distributor), and Bohemian Gypsy Pty Ltd (Lifestyle & Boutique Wine). He is a strong believer and advocate of collaborative business modelling and Agile methodology, and have been actively involved with various teaching institutes, Fintechs and Technology startups in both Adelaide and Singapore, exploring the use of meaningful technology to meet the different business challenges.
Andrew was born in Singapore and moved to Adelaide in 2015. He have with him many years of experience in managing R&D teams within Multi-National Companies, and providing consultation to The National University of Singapore, Institute of Systems Science and its clients. He has good exposures in Asia, having managed teams in India, Hong Kong and China (both in-house and contractors).  He is also multilingual and speaks fluent English, Mandarin, and dialects including Cantonese, Hokkien and Teochew.