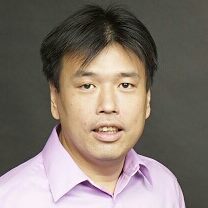 Chair, Marketing and Media Subcommittee
Andrew is the Director of GoDigital Australia, a technology consultation company based in Adelaide, working with SMEs on technology adoption to optimise processes and improve productivity. He is passionate about and a strong believer of collaborative development and is actively involved with teaching institutes, Fintechs and Technology startups in Singapore, exploring the use of technology for different business challenges.
He was an adjunct consultant with Institute of Systems Science – National University of Singapore before his move to Adelaide, and was a Software Development Manager with a Dutch NMC in the field of Software Engineering and IT, where he manages also teams in both Hong Kong and Shenzhen prior to that.  He is multilingual and speaks fluent English, Mandarin, and dialects including Cantonese, Hokkien and Teochew.